Hawaii Volcano Blog
Update on East Rift Zone Eruption
This is a U.S. Geological Survey update for Saturday, May 5, 2018 at 1:00 p.m.:
The Kīlauea Volcano lower East Rift Zone continues to erupt.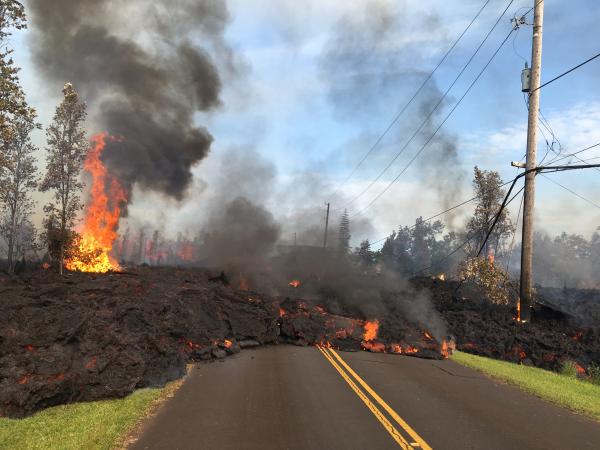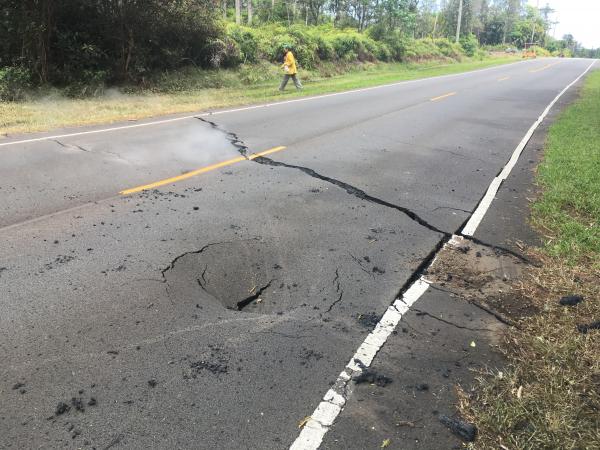 Left:
At 7:45 a.m., Saturday, May 5, 2018, lava from fissure 7 slowly advanced to the northeast on Ho'okupu Street in Leilani Estates subdivision on Kīlauea Volcano's lower East Rift Zone. 
Right:
At 12:26 p.m., a crack opened on Pohoiki Road just east of Leilani Avenue in the Leilani Estates subdivsion.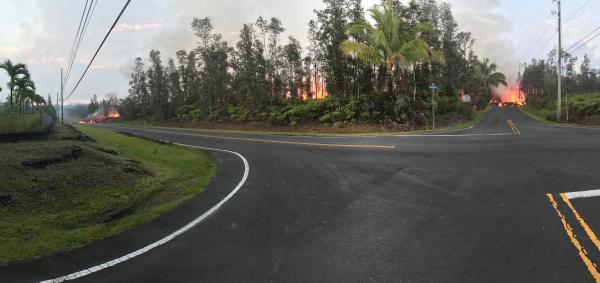 A panoramic view of fissure 7 from the intersection of Leilani and Makamae Streets in the Leilani Estates subdivision. This photo was taken at 6:01 a.m. today.