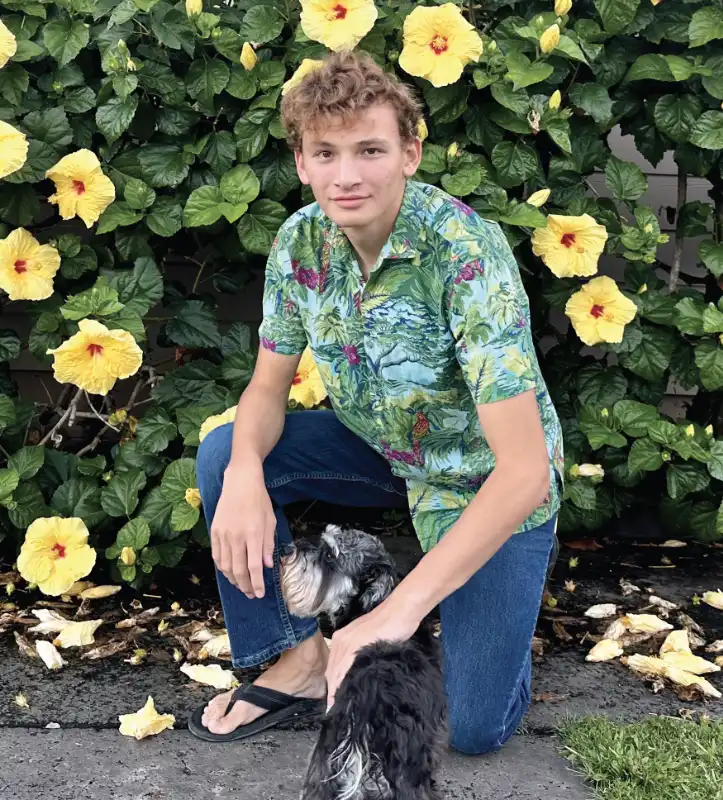 Kaleonui Beyer-Hill
West Hawaiʻi Explorations Academy Class of 2023
About Kaleonui:
Kaleonui Beyer-Hill spent most of his life in Oregon but was lucky enough to be here in Kona for his senior year. He went to district and state for wrestling with Kealakehe High and steadfastly trained to qualify for every meet. Major triumphs and many friends were made. He also surpassed his teachers expectations at WHEA and was allowed to enroll in higher level classes than first year students are typically allowed. Kaleo's dedication, realistic upbeat attitude, keen observatory skills and one-of-a-kind sense of humor has earned him the respect of his teachers and coaches and the love and admiration of his family and friends. Congratulations, Kaleo!!! We are so very proud of you - you earned it all.
Kaleonui's Post High School Plans:
Kaleo's time at WHEA, spent closely with the ocean, inspired him to take his love of science to the next level. He is pursuing a degree in Marine Biology beginning at the University of Hawaiʻi Palamanui. He will go on to complete his degree at the University of Hawaiʻi Hilo.
Write a Message of Congratulations to Kaleonui: